No matter how busy any of us are at our jobs or in our free time, there are two items of household maintenance we should not put off: the dryer vent and the kitchen exhaust hood. The frequency of the cleaning depends on whether the building is a residence or restaurant – restaurants would need their ventilation systems for the dryer and kitchen cleaned more.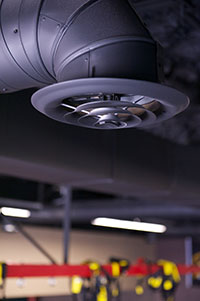 1) The Dryer Vent
Keeping the dryer vent clear not only keeps the dryer running at peak performance levels but also prevents fire starting in the vent from too much lint build-up. For a restaurant, dryer vent cleaning frequently is imperative – too many businesses have been destroyed by fires that started in the dryer vent.
2) The Kitchen Exhaust Hood
There are many different kinds of range hoods these days, from the ones built-in to the oven range that work between the oven range and the built-in microwave, to the lovely copper ones that hover, free-standing, from the roof, over a kitchen range. But, they all have a few things in common. Each of them must have some kind of vent that pulls the heat and cooking smells away from the range and up out of the house, and each of them have some kind of an exhaust fan that creates the air flow out of the kitchen towards the outside. A residential house doesn't have to maintain the kitchen hood quite as closely as a restaurant should. For the restaurant, an exhaust system cleaning on a regular basis will help improve the indoor air quality at the business.
Ventilating cleaning is an important part of both home and commercial buildings. While the types of cleaning available can be confusing, Air Duct Cleaner Garden Grove is available to provide you with any clarification you might need.